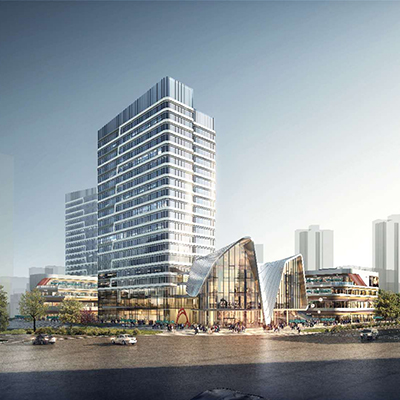 成都万安建设项目管理有限公司
中国全过程工程咨询领军企业
CHINA'S LEADING ENGINNERING CONSULTANT COMPANY
Chengdu Wanan Construction Project Management Co., Ltd. was established in 1998. After more than 20 years of development, it has become the leading enterprise of engineering consulting service in the whole process of engineering construction in China. The company has awarded the top 10 construction project management enterprises in China. The annual cost of construction of projects in Wanan is more than 38 billion yuan per year.
The company is a comprehensive consulting service enterprise which integrates many national Grade A qualifications. The business covers the whole process engineering consulting, engineering consulting, engineering bidding, engineering cost consulting, engineering supervision, BIM consulting, PPP project consulting, government procurement, and international bidding for mechanical and electrical products. The company has won many awards such as China Construction Engineering LUBAN Award, China Project Management Practice Outstanding Achievement Award, China Steel Structure Gold Award, TIANFU Cup Gold Award, FURONG Cup Gold Award, SHUAN Cup, YANGTZE Cup and so on.
WANAN has been selected by the Ministry of Construction of China as one of the only four "large-scale engineering project management enterprises". The company has also taken the lead in China in order to put forward and successfully implemented the" whole process engineering consulting "model. The company's service field is very wide, operating performance radiation throughout the country: building& housing construction, municipal utilities, highway engineering, power engineering, aerospace, mechanical and electrical installation, chemical petroleum, water conservancy and hydropower, agricultural and forestry engineering, ecological protection and other industries.
Wanan has successfully served more than 2/3 of China's large central government-led enterprises, large overseas multinational enterprises and large private enterprises in China. Our long-term partners include: China Tobacco Corporation, China Offshore Oil Corporation, China Aerospace Industry Corporation, Bank of China Postal Savings Bank, China Mobile, Intel Corporation of the United States, BHP Billiton of Australia, Toyota Motor Corporation of Japan, Singapore Renheng Land Corporation, Tianfu International Airport, Guiyang Longdongbao International Airport, Guian New District, Tianfu New District, Evergrande Real Estate Company, Shenzhen Overseas Chinese City Real Estate Company, Waldorf Hotel, W Hotel, Hilton Hotel, Shunfeng Express, etc
Wanan strives to become the first brand in the field of engineering consulting in China and promotes the reform and development of the industry a banner, for the realization of good wishes of customers to continue to forge ahead!
20
+Years
Company Establishment
A
Grade
Qualification Supervision
38
billion
construction cost per year

Prize
Luban Prize Tianfu Prize
10
Top
Engineering Reputation
WANAN Culture
With the aim of being honest and to achieve customers, as the right culture
With the aim of being extradinary & reliable performance as the fundamental professional culture
With the aim of being professional & hard work as the traditional enterprising culture
With the aim of being charitable & commonweal as the responsibility and warm culture